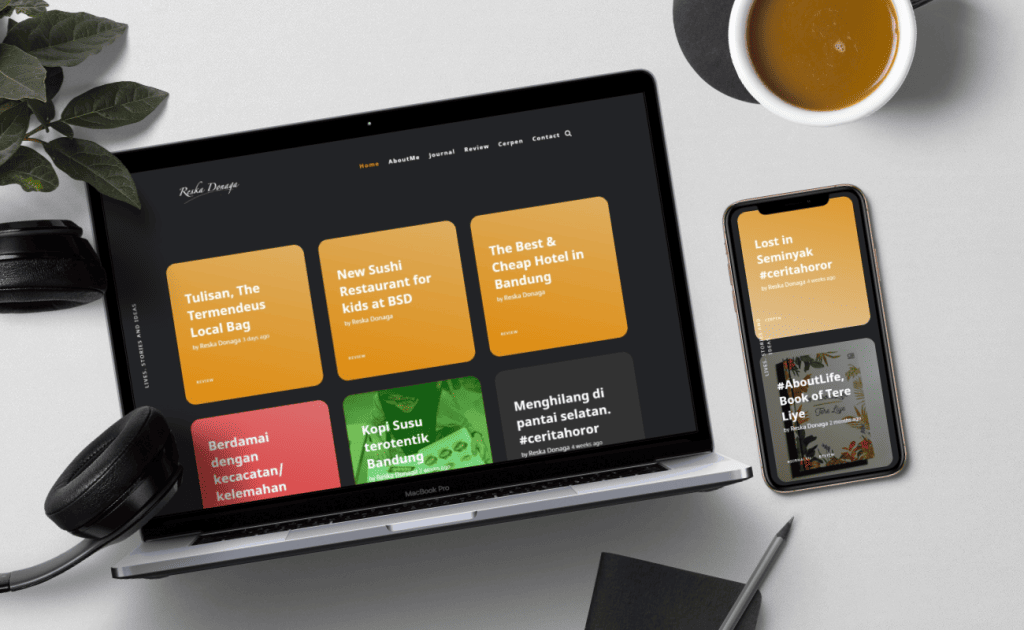 reskadonaga.com
Reska Donaga, A Product Manager at one of the biggest start up company (e-commerce) in Indonesia. As he live a professional life, one of his passion and hobby is writing.
Case Study
He always loved to write. Writing gave him a pleasure. It was creative and allowed him to express ideas and tell powerfull stories.
He wanted to sharing his knowledge and experience. Told the world his story. He already has a blog built with wordpress too.
In his busy days as professional, he always had a hard and long time to finish an article. One of the reason is featured image that comes with the stories. If he let it empty, the post in blog homepage will show empty image and he hate that.
Another hobby of his, is also take a picture with his camera. And because the blog's content is also his experience. The writing process is reversed and dependent. He will write after he has took a picture, and that picture has a story he want to tell or write.
Easy to use
The platform must be easy to use, gives no stranger feeling to him. So, WordPress as most widely used CMS is my choice. There's a reason why WordPress loved by most, with their Guttenberg feature, writing, create a post or content become much easier.
Search Engine Optimized - SEO
I use professional and premium SEO plugin that will automatically filled his site with meta tag and sitemap automatically as he write contents so search engine can easily determine what the content is about, and so people from across the world can find and read his writing.
The meta tag is vital for SEO and in technical sides. So the plugin is working automatically behind the scene as he write content.
Performance
One of the reason people leaves website, is because they hate to wait the site load, and thus website speed performance are vital for SEO.
When it comes to performance, after WordPress 5.1+ update, WordPress began more concern about their performance, and start to include performance features in WordPress update.
As a speed enthusiast I choose to use Oxygen as builder tools, that famously known for their speed performance, and clean code output.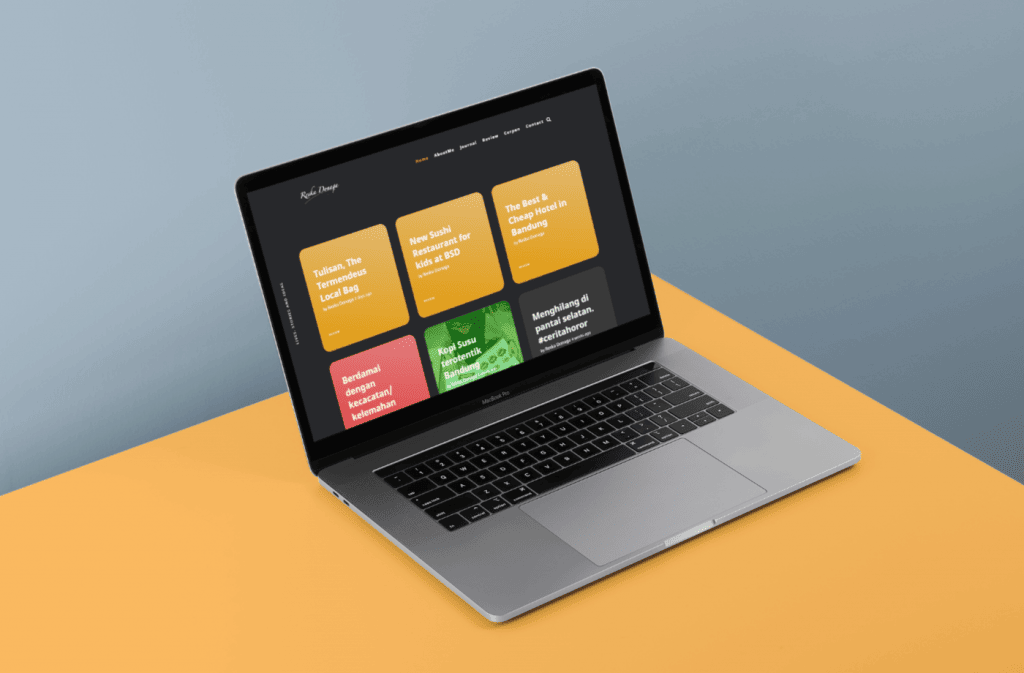 Design
After discussions and discovery about his taste and preference in design, he wanted a simple clean looks. His old website is using WordPress' default blog template.
Dark Theme
Rather than default white theme, dark theme with dark background easy to the eye. So it gives benefit of less eye-strain, when it comes to blog post or article website, the dark theme is sometimes a good choice.
Customized Solution
Human memory is complex and unreliable. Our ability to remember is complicated. As our knowledge about the world increases, so too does its complexity and our ability to handle them.

This means dumping all your thoughts and ideas on paper, a device, or your favourite app — the key message is this: organise your tasks and ideas outside your head.

For a More Productive Brain, Commit To Writing Things Down - https://medium.com/kaizen-habits/for-a-more-productive-brain-commit-to-writing-things-down-c7a07ce785a
In Reska's case, his writing ideas and inspiration should not wait for the right picture, instead should be written when he had the chance in his busy life.
Featured Image, how about colorful?
Rather than just use featured image, and hate to showcase blank image in post list or homepage, and take a long time and had to choose a picture for the post, why not use color too? That way, the post can be written without finding the right picture.
I designed the post list as a grid that has a box background that filled with color and/or featured image behind the title and article description. A custom field provided to let him choose color, with default color in place, when no featured image added, the post has color background, if both featured image or color set, the color will overlay the featured image.
Overlay color to the featured image, gives him freedom and creative control of the website looks and vibes. When the featured image gives different vibe to his website theme, he can give the right overlay color he wanted and maybe makes it easier to choose the right picture.